FAMOUS DESTINATION
Explore Rajasthan Tours
Rajasthan, the land of Heritage , heritage, and cultural tours , is located in the northern part of India.
UDAIPUR TOUR
Udaipur, also known as "The City of Lakes", is surrounded in beauty by the Aravalli Hills.
JAISALMER TOUR
Jaisalmer is a beautiful border city lying on the western end of the country offering plenty of things.
JAIPUR TOUR
Planned by Vidyadhar Bhattacharya, Jaipur holds the distinction of India's.
RANTHAMBORE TOUR
Sawai Madhopur, a prominent figure in Rajasthan's eastern region, is seen huddled up.
---
BIKANER TOUR
Bikaner is the home of one of two biplane models that the British used during World War I.
AJMER TOUR
Ajmer can be found in Rajasthan, northern India. South of the city's artificial.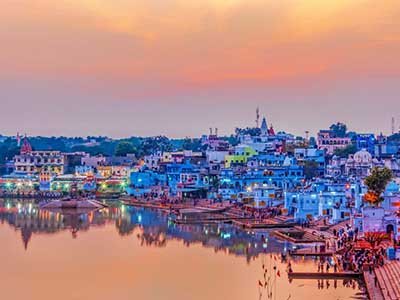 PUSHKAR TOUR
Pushkar is not an unknown name, from the religious sights to the quirky cafes.
MOUNT ABU TOUR
Mount Abu is the only hill station in the state, and it stands at 1722m above sea level.
---
CHITTORGARH TOUR
Chittorgarh resonates with stories of Rajputana bravery, pride and passion.
BHARATPUR TOUR
The history of Bharatpur dates back to 5th century BC, when the Matsya kingdom flourished here.
ALWAR TOUR
Alwar is a where the journey of the Fairy Queen ends! The oldest working engine.